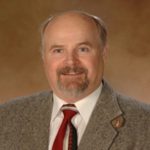 William Shepler, PE, DBIA
Owner / CEO • 317.432.6920
Professional Registration / Qualifications:
Registered Engineer 

Certified Design-Build Professional

Design-Build Institute of America (DBIA)

 BS Civil Engineering

 US Navy, MSC Mobil Construction Battalion—Sea Bees

Purdue University, West Lafayette, IN
As a Registered Civil Engineer, Bill has spent the past 40 plus years planning, and managing large complex capital projects.
Acting as a consulting advisor to project owners, Bill has guided the design, development, and execution for many justice projects including jails, courthouses, police and fire stations. He has also provided the same consulting advisor services to private corporations for their corporate headquarters. Additionally, Bill has extensive experience in the "art" of Historic Restoration. Bill is known for his integrity and his skill at completing complex projects on time and on budget.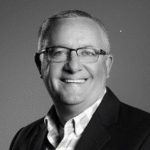 Bryan Lacey
Vice President • 317.710.2837
Professional Registration / Qualifications:
BSCE BS Civil Engineering

Purdue University, West Lafayette, IN
After graduating from Purdue University as a Civil Engineer in 1980, Bryan began a long career of Project and Construction Management. Bryan has had the opportunity to build Commercial, Industrial, and Large-Scale Residential projects. He has developed thousands of acres of land as a real estate developer. He spent most of his career guiding teams on multiple large-scale projects at a time while being responsible for budgets, schedules, quality, and staff. Bryan promotes team collaboration and enjoys the satisfaction that comes from watching teams succeed.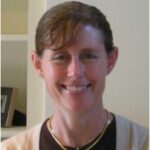 Candace L. Berger
Programming, Space Planning
& Furnishings Specialist
Professional Registration / Qualifications:
B.A. Interior Design, 1983

NCIDQ

Michigan State University, Lansing, Michigan

Candace's experience in programming and space planning led to the founding of Envirospace, Inc., which serves various public and private clients. Candace has the technology to analyze the most complex space issues and develop the most up-to-date and efficient designs, drawings, specifications and project documentation. She brings her expertise to both the very critical programming phase that determines the client's needs and space projections and to the interior systems design that brings user satisfaction.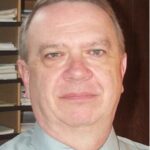 Lowell M. Davidson
Technology Applications Specialist
.
Anderson University, Anderson, Indiana
Ball State University, Muncie, Indiana
Royal Holloway College, London, England

Lowell's extensive experience in the field of technology design and application over the last 32 years includes corrections, education and corporate communication systems, media delivery, fiber optic networks, lighting control, security, fire alarm, software development, broadcasting, and performing arts technology. He has served as manager, engineer, and consultant for projects involving electronic control systems design and installation. On assignment to Eli Lilly and Co., Lowell was responsible for technology and design engineering for a bio-medical research facility.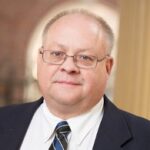 Dan Rawlins, RA, DBIA
Criteria Developer Facility Programming
Professional Registration / Qualifications:
Registered Architect

Certified Design-Build Professional,

Design-Build Institute of America (DBIA)

Lean Construction Institute

University of Illinois, Urbana-Champaign
Bachelor Science in Architectural Studies
Master of Architecture

Dan is a registered Architect and Certified Design-Build Professional with over 4 decades of experience in the design and program management of a variety of facility types, including Civic and Cultural, Community Justice, K-12 and Higher Education. He is a nationally recognized thought leader in the field of Design-Build project delivery and has been involved in hundreds of Design-Build projects, collectively valued at over one billion dollars. He has been involved in all aspects of Design-Build delivery, serving as Owner, Design Criteria Developer and as Design Architect within Design-Build Teams.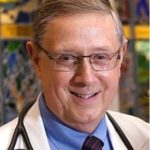 Randall L. Caldwell,
MD, FACC, FAAP
Medical & Hospital Operations Specialist
Professional Registration / Qualifications:
Board Certified Pediatric Cardiologist

Past Division Chief of Pediatric Cardiology, Riley IU Health

Past-President of Indiana University Health Physicians, AHC

Member of the design teams for planning of IU Health North and IU Health West Hospitals

LCDR US Navy, Medical Corps, Stationed at the US Naval

Academy Hospital, and the Pensacola Naval Aerospace Medical Institute

Indiana University, Bloomington: BA in Chemistry
Indiana University School of Medicine: MD

After having graduated from medical school in 1971, Randy went on to complete a residency in pediatrics in 1973. He joined the US Naval Reserve in 1967 and then was on active duty from 1973-1975. Following his discharge from the US Naval Reserve, he completed a fellowship in Pediatric Cardiology. He became a faculty member at Riley Children's Hospital in 1978 as the third pediatric cardiologist in the state of Indiana. He continued to develop clinical, administrative, and leadership skills leading to his being named as the Division Chief of Pediatric Cardiology. Under his leadership Riley grew from three pediatric cardiologists to a faculty of twenty-three pediatric cardiologists and six PhD researchers. In 2020 and 2021 the US News and World Reports (USNWR) ranked Riley as #5 in the country for delivering cardiovascular care to children. During Randy's 43 years at Riley IU Health, he also served as President of the IU Health Physicians and was very active on the planning committees for the development of the IU Health North and IU Health West Medical campuses. Randy also received the Indiana Business Journal's Award as Health Hero of the Year for 2021.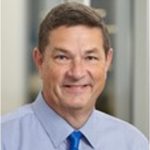 Kevin L. Downey, AIA, ACHA
Healthcare Criteria Development
Healthcare Facility Programming
Professional Registration / Qualifications:
Registered Architect

American College of Healthcare Architects

AORN, Associate

Ball State University, Muncie, Indiana
Bachelor of Architecture
Bachelor of Science, Environmental Design

Kevin, a Registered Architect, has spent the past 37 years planning and designing healthcare facilities. As project designer and manager, he has led both renovation and new construction projects. He has also joined several teams as a specialist designer, primarily for surgery and special procedure rooms. Kevin has presented surgery planning and designing as a member of the American College of Healthcare Architects for the AORN National Surgery Conference. His projects have been located throughout the United States and have ranged from the Mid-Atlantic to Florida to Texas and the Rocky Mountains. He has always focused on his clients' needs and has worked with them to develop and achieve their facility goals.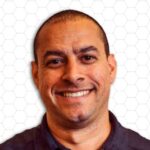 Jarrett Horne
Graphics Specialist
Indiana Wesleyan University, Indianapolis, IN 

A BA graduate in Business Information Systems from Indiana Wesleyan University who has over 20 years experience in the development, management and implementation of various design, business and marketing components. Through managing IT development at a non-profit entity for over 6 years to General Manager and Vice President of Creative Services in the private sector; quality experience in dealing with clients and project teams in various environments and markets.